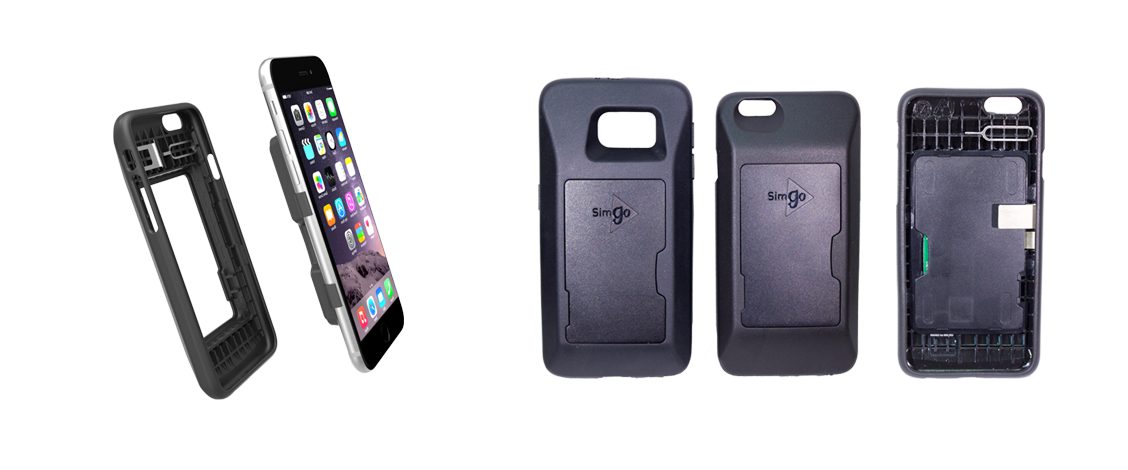 Take out the SIM from your
phone and insert Simgo's vSIM Cover into your phone's SIM socket. Your SIM fits snugly in Simgo and is never
used during your trip – so there are no additional, hidden charges.
You can do this at the airport just before boarding or quietly at home.
The product made of TPU phone case ,and ABS-PC electronics packaging.